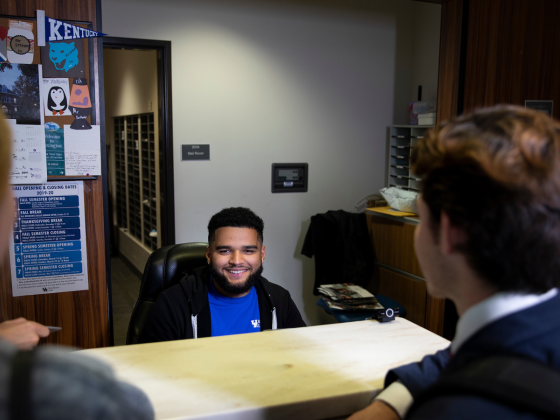 Residence Life, part of the Office for Student Success, creates a home-away-from-home in the residence halls for our students. Our staff serves as a helpful resource for all residents, from the programs and activities run by Resident Advisors to the support of the full-time, live-in Resident Directors. Through the efforts of all of our staff members, living on campus is an inclusive, safe, and fun learning and living environment for our residents.
The residence halls are a place where every student can feel comfortable and secure while in their new home at UK.
Residence Life's Commitment to Diversity Statement outlines our strong commitment to diversity and inclusion. A vital part of the mission of Residence Life is to create communities where our students and staff represent diverse characteristics and backgrounds and are empowered and supported through intentional programming and advocacy.
We believe students are most likely to succeed in an environment where everyone is welcome and involved. We give students the opportunity to work and live with people from different backgrounds, and in the process, we encourage them to learn from one another in an atmosphere of mutual respect.
The foundation of our mission is helping students succeed, therefore we are committed to supporting the university's Four Pillars of Student Success in all communities we manage:
Academic Achievement
Physical & Mental Wellness
Inclusion & Belonging
Financial Stability
How is Residence Life different from Campus Housing?
While our partners in Campus Housing take care of the facilities, we like to say that Residence Life, out of the Office for Student Success, takes care of the people in the residence halls. Our staff are the front lines for students who live in the residence halls, providing a positive and all-encompassing residential experience.
Why Live on Campus?
Residence Life's mission is to intentionally create values-based living and learning communities that empower students and staff to engage in active learning, global citizenship, and self-discovery as they shape their Kentucky experience.
Living on campus is a great way to learn about campus traditions, get to know lots of people and have new experiences. You will be close to classes, find your favorite place to eat, meet people from around the world and develop friendships that will last a lifetime. You will find unique experiences in each community when you live on campus.
Living on campus has a positive impact on a student's academic success. Students are more likely to succeed and return for their sophomore year if they live on campus. We know that students are happier, more successful, and more involved when they live in a residence hall. Our goal is to create a community where our students thrive and feel at home. Living on campus is a smart decision for not just your first year, but throughout your college career.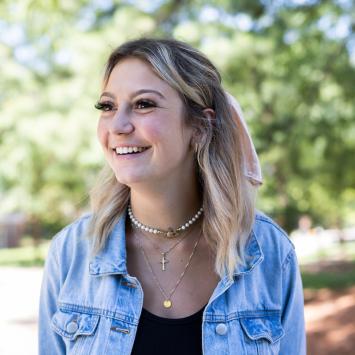 There are events even within your residence hall. They do stuff all day, every day. There's always something going on. There's never a dull moment at UK. I remember freshman year, everyone would come down and get food and make a gingerbread house around Winter Break or we'd paint pumpkins and do stuff like that. And that's literally just in your residence hall! We were walking outside one day, just to go to The 90, and they had a giant blow-up, and they were doing funnel cakes outside in the courtyard.