One of the most important functions of Residence Life is providing for the safety of residents who live in undergraduate housing. The issue of security is one that is constantly at the forefront of all of our activities. We address safety and security in the residence halls and on campus in the following ways:
Staffing: A reliable staffing structure has been developed to make sure that staff are always available, and that staff members always have backup and support from supervisors.
Training: Both in fall training and throughout the academic year, staff members receive instruction on procedures related to safety issues and resources to help them respond to emergencies.
Programming: Much of the department's programming resources are dedicated to teaching students about safety and security issues on campus and beyond.
Policy Enforcement: Enforcement includes conducting fire safety inspections, enforcing the visitation and escort policies, un-propping doors, and bringing students through the conduct process when they engage in acts that threaten the safety of themselves or others. It also includes monitoring the physical condition of the buildings and reporting any maintenance concerns that could pose a safety threat.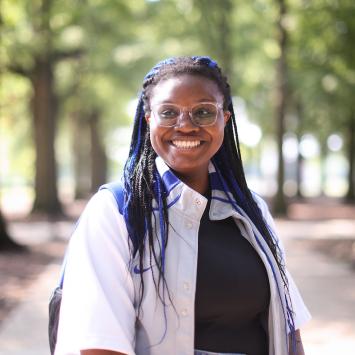 I love how convenient and close the residence halls are and just how safe they are as well. Without my student ID, I wouldn't be able to go into -- even into the building. Knowing that it's safe, always staffed, and that if I need help I have somebody I can go to right at the desk really makes living on campus convenient. I've lived on campus all three years of my time here at UK.