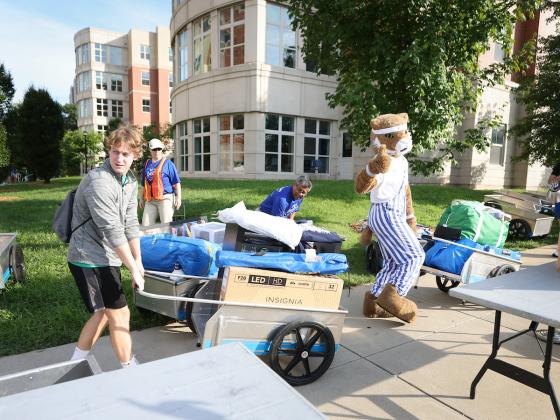 I've Completed My Campus Housing Application. What's Next?
After Submitting Your Campus Housing Application
Frequently check your UK email account for follow-up communications concerning your housing application. Reminders of deadlines and fees, notification of your LLP offer, and move-in information will be sent via email.
If you are participating in an LLP, accept your offer within the Campus Housing portal of myUK by May 22, 2024. Instructions on how to accept your LLP offer and answers to some commonly asked LLP-related questions can be found here. 
All undergraduate students living in UK Campus Housing (with the exception of those living in University Flats) must select a dining plan by July 14 or be automatically assigned the default plan -- All Access White -- for Fall 2024. You can choose your dining plan within the Campus Housing portal of myUK. To view more information about dining plans, please visit UK Dining's website. 
Participate in Room Selection within the Campus Housing portal of myUK as soon as your window opens. Your time slot to participate in Room Selection is determined by your UK Admissions Track and the Campus Housing and Dining Application completion date. 
Visit the Application Summary page within your Campus Housing application in myUK to view room assignment, roommate, LLP and dining information as it becomes available.
You can log back into the Campus Housing portal (myUK.uky.edu) by using your linkblue username and password to access and make adjustments to your housing application as needed. Students should remember that various deadlines exist for applying to LLPs, accepting LLP offers, Room Swap, and dining plan selection.
Follow UK Campus Housing and Residence Life on our social media channels to learn more about living on campus and Big Blue Move-In.
In the meantime, send questions or concerns to UK Campus Housing at ukhousing@uky.edu or call 859-257-1866.