Creative Arts Living Learning Program
Who is it for?
Visual artists, dancers, performers, instrumentalists, vocalists, writers, arts administrators, photographers, designers, and many other creative-types who wish to live and learn together in this unique creative community that feeds inspiration, creates connections with like-minded artistic students, and builds lasting friendships.
Contact information: Emily Elkins (emily.elkins@uky.edu)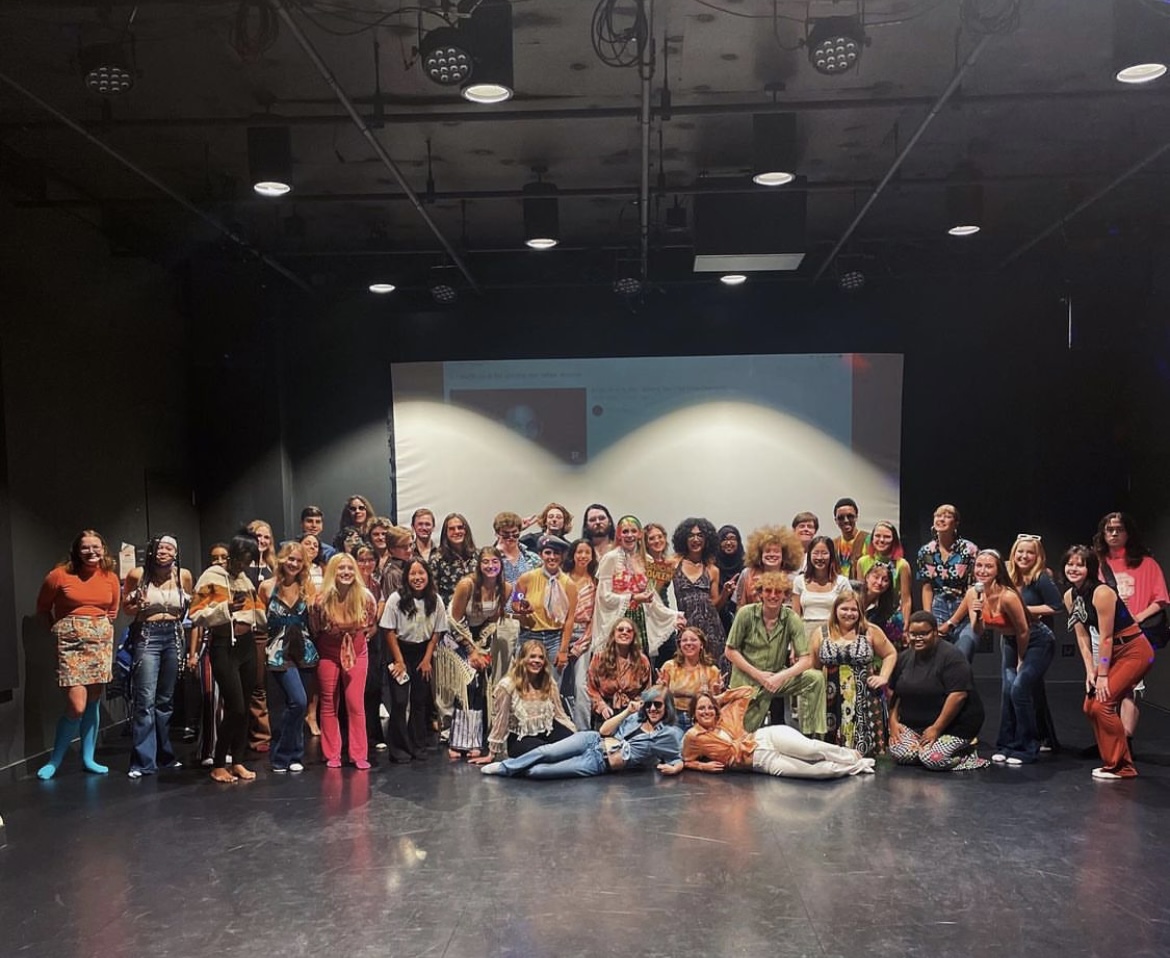 Why should I join?
The Creative Arts LLP provides connections, community, and collaboration through monthly programming and events customized for creative arts students. With a variety of artistic, social, wellness, and academically focused events and programs, the Creative Arts LLP creates positive experiences for students.
Connections - A variety of artistic connected courses for incoming first-year students and a returning connected course for a second-year experience. Monthly "Art Talk" series of artistic and creative professional guest speakers to learn more about specific careers in the arts. Weekly tutoring opportunities for music theory, trips to the Fine Arts Library, CFA Faculty and Staff engagement, as well as other study sessions offered.
Community - Peer Mentors who are majoring in a creative field and are able to help you adjust to campus life, find any resources you may need, provide audition support or visual art feedback, and help build community within the LLP through planned programs and events. Arts-based programs including paint nights, karaoke, artistic showcase performances, holiday themed programs, choreography events, doodle nights, theatre performances, poetry readings, songwriting workshops, themed dance parties, and many more student-led events. Wellness activities and self-care programs including yoga, mindful eating, de-stress events, spa nights, and drum circles - all dedicated to support mindfulness and mental health.
Collaboration - Recent LLP partnerships include free tickets to College of Fine Arts events at the Singletary Center and Guignol Theatre, UK Art Museum Tours and talks with visiting artists, visual art workshops, performance talk backs, guest artist residency, career preparation with the UK Career Center, resume building workshops with the Department of Arts Administration, and more!
In addition, as a resident in the Creative Arts LLP you'll have secure daily access to the creative arts facilities including a dance studio, art studio, two writing studios, four solo music practice rooms, and one ensemble practice room just below where you live.