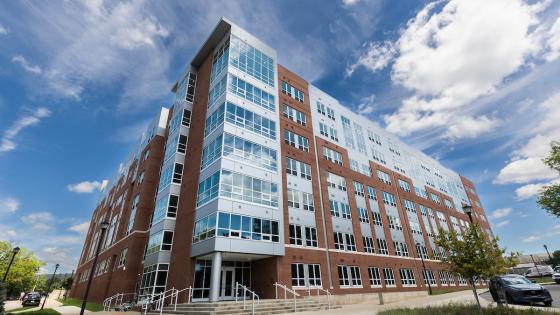 University of Kentucky
Graduate and Family Housing
University Graduate & Family Housing strives to provide a safe, healthful, well maintained, clean, and accessible living and learning environment at a reasonable price for full-time student families, full-time single graduate and doctoral students, and full-time non-traditional students.
Why Graduate and Family Housing?
Convenient living options located on or near campus.
Different floor plans to fit your needs.
Internationally diverse communities of students seeking advanced degrees.
Most communities are fully furnished with utilities, cable and internet included.
Laundry facilities are available.
Bus service provides easy transportation.
Enjoy a green environment featuring a recycling program.
Garden plots are available for rent each growing season.
Emergency maintenance service is available 24/7.
Graduate & Family Housing staff are committed to serving its residents.
Eligibility
To be eligible to live in Graduate and Family Housing, the Licensee must be classified as a full-time graduate, professional, or non-traditional student at the University of Kentucky or Bluegrass Community and Technical College for fall and spring semesters. Graduate and Family Housing may accept visiting scholars, interns, post-doctoral and medical residency students, or others who have an educational association with the University if space permits.
An individual Licensee may elect to have one (1) roommate of their choice. The roommate must meet all eligibility requirements as outlined above. The roommate will be required to execute a License. It is highly advisable that both Licensees (roommates) know one another.
An individual Licensee may elect to have members of the immediate family reside with them.  A Family Member is defined as a spouse, child, parent, or sibling. All Family Members must be on record with the Housing Office.