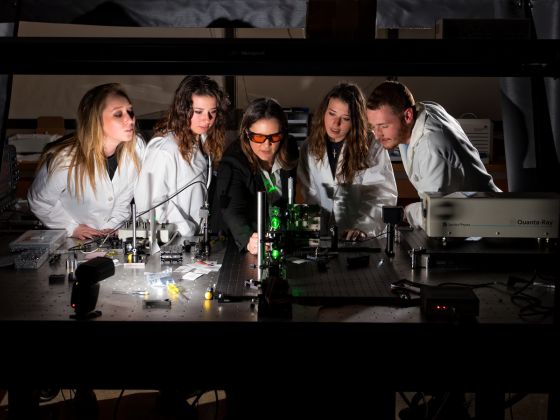 The Living Learning Program (LLP) supports student success by placing students with similar interests into smaller communities in particular residence halls. Through Living Learning Communities and Residential Colleges, we offer students an opportunity to live and learn together in an integrated academic residential environment. This dynamic residential experience will offer specialized programming, interactions with UK faculty and staff, and a supportive community that focuses on student success.
Our Living Learning Program is intentionally designed to include high-impact practices centered on the interests of our students: majors and areas of study as well as career goals that blend rich experiences both inside and outside of the classroom. Residence Life has collaborated with our academic partners and other student success partners to complement the classroom experience.
What is the Living Learning Program (LLP)?
The University of Kentucky provides a residential academic experience commonly referred to as the Living Learning Program. The Living Learning Program is an umbrella term for all the communities within it, including Living Learning Communities and Residential Colleges. In all of these communities, students can live with other students who share like-minded interests or similar academic majors.
Students who accept an invitation to a Living Learning Program will be expected to room with another student who is part of that same program. If a student wants to live with a particular roommate, that roommate must also have accepted an invitation to the same LLP and each student must have requested each other as a roommate. It is very important to the success of the LLP that students live with other students who are involved in the same experiences, classes, and activities.
Studies show that participation in an LLP can lead to:
Increased GPA

Successful and steady progress toward degree

An increased sense of community, even in a large university

Engagement with faculty, staff, and students

Participation in connected courses and academic experiences
In addition, students involved in the Living Learning Programs are retained at higher rates, are more engaged in university life, adjust more quickly to the academic demands of college, and have FUN while doing so.
All information found on the LLP website is focused on the Living Learning Communities for the 2024-2025 academic year. All current students should email livelearn@uky.edu with any questions.
Learn More About The Living Learning Program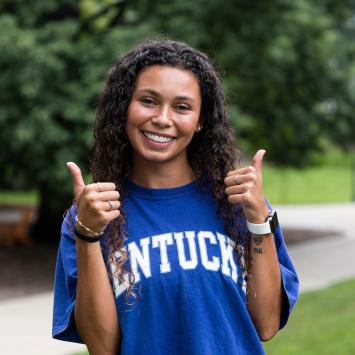 I lived in the Healthcare Living Learning Program. I absolutely loved it because almost all of my friends in my classes also lived in my residence hall with me. We were able to walk to and from class together as well as study together, and then go take a break and eat dinner at The 90, and then continue studying with them. What was also really nice about that is we could share notes. When we were studying, it was really helpful to see someone else with a different perspective from my own personal notes.
How to Apply to a Living Learning Program
How to Accept or Decline the LLP Offer
To accept your offer follow the steps below:
Visit myUK portal.
Select the Student Services tab.
Choose Campus Housing under the myInfo tab.
Choose Undergraduate Application.
Select your Fall 2024 and Spring 2025 housing application.
Click on LLP Offer.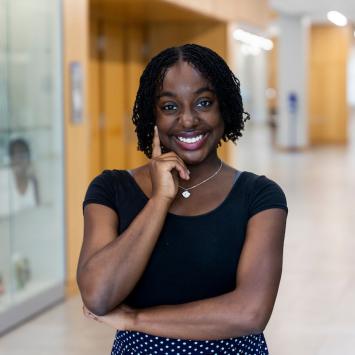 I'm in the Creative Arts Living Learning Program and we're all the creatives. There's a business one. There's a health one. In the Creative Arts LLP, we have art spaces. We have writing studios, music practice rooms, dance studios. Each LLP has something that creates a very specific, unique, and fun community.