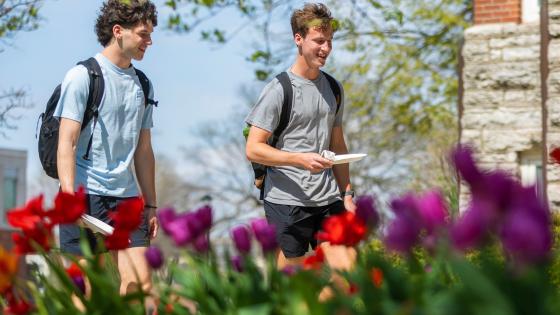 Any residents needing to remain on campus during breaks must contact their Resident Director by to make alternate arrangements. 
| | |
| --- | --- |
| SCHEDULE MOVE-OUT APPOINTMENT | Beginning April 1 |
| FINALS WEEK | April 29 - May 2 |
| OFFICIAL END OF SEMESTER | Friday, May 3 |
| SPRING COMMENCEMENT | Friday, May 3 and Saturday, May 4 |
| RESIDENCE HALLS CLOSE | Saturday, May 4 at noon |
If you need to remain on campus beyond your last spring semester final, you must notify your Resident Director and UK Campus Housing by no later than Monday, April 22.
If you are graduating this May, you will be able to stay in your current hall until 3 p.m. on Saturday, May 4. Should you need an exception to stay beyond this time, you must contact your Resident Director by Monday, April 22 to make alternate arrangements.
If you would like to live on campus for the summer, visit the Summer Housing page for more details. 
Loading Your Vehicle
Loading areas will be open near your residence hall, so you can pack your belongings into your vehicle during your scheduled Move-In Appointment. A limited number of carts will be available at cart stations or in your lobby to assist you with moving your belongings out of your room. All designated spaces are for LOADING ONLY. You must then move to a permanent parking space. Please do NOT pull your vehicle into a loading area unless your belongings are packed and ready to bring to your car.