Interprofessional Healthcare Residential College (IHRC)
Who is it for?
The IHRC is open to motivated students of every major who aspire to any and all careers in healthcare.
Contact information: Brendan O'Farrell (brendan.ofarrell@uky.edu)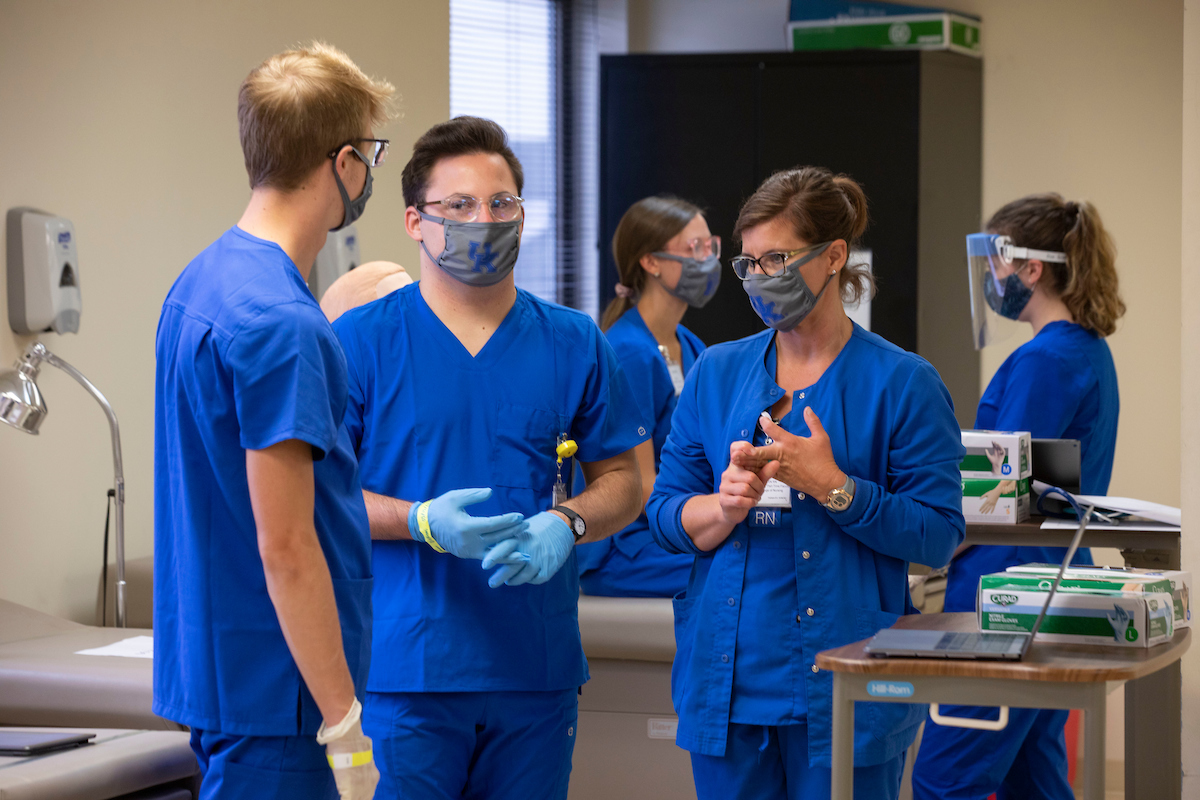 Why should I join?
Immerse yourself in healthcare. The Interprofessional Healthcare Residential College (IHRC or "iRock" as it is known) is a high-impact, living-learning program designed for highly motivated students who have a passion for healthcare. Through connected coursework and co-curricular activities, students in the program enjoy an array of benefits, including smaller class sizes and enhanced study groups. IHRC students also gain special access to unique, co-curricular healthcare programs that connect students with faculty, clinicians, and researchers as well as a dedicated team of live-in peer mentors.
Each year the IHRC creates a signature portfolio of "iRock" co-curricular events dedicated to interdisciplinary learning and interprofessional healthcare. In addition to building community, these events are designed to introduce students to interdisciplinary/interprofessional issues relevant to any major, healthcare-related originations, clubs, and departments, and healthcare related community service activities. In addition to attending kick-off and closing events, students are expected to attend three iRock events per semester, though participants are welcome to attend more and many do.
Examples of previous "iRock" signature events include:
"Study Smarter" chemistry sessions
Interprofessional healthcare shadowing opportunities
Networking dinners with graduate and professional healthcare programs
Mindfulness training for future healthcare professionals
Unconscious bias training for future healthcare professionals
Interprofessional leadership with President and Dr. Capilouto
Community service opportunities with the Make-A-Wish Foundation, Ronald McDonald House, SeedLeaf, etc.
Community and learning will be enhanced within the IHRC through a series of linked courses required of all participants.
Fall
UK 101 or NUR 101 (1 credit) – an academic and UK campus orientation with a unique healthcare bent.
CIS 110/112 (3 credits) – part of the UK Core, this composition and communication class will also be custom-tailored for IHRC students and have a unique healthcare bent.
Spring
CIS 111 (3 credits) – this is the continuation of CIS 110 described above and fulfills the second half of the UK Core composition and communication requirement. This class will also have a unique healthcare bent.