Interprofessional Healthcare Residential College (IHRC)
Who is it for?
The IHRC or "iRock" is for students who are passionate about healthcare. It is open all majors as well as new and returning students.
Contact information: Dr. Brendan O'Farrell (brendan.ofarrell@uky.edu)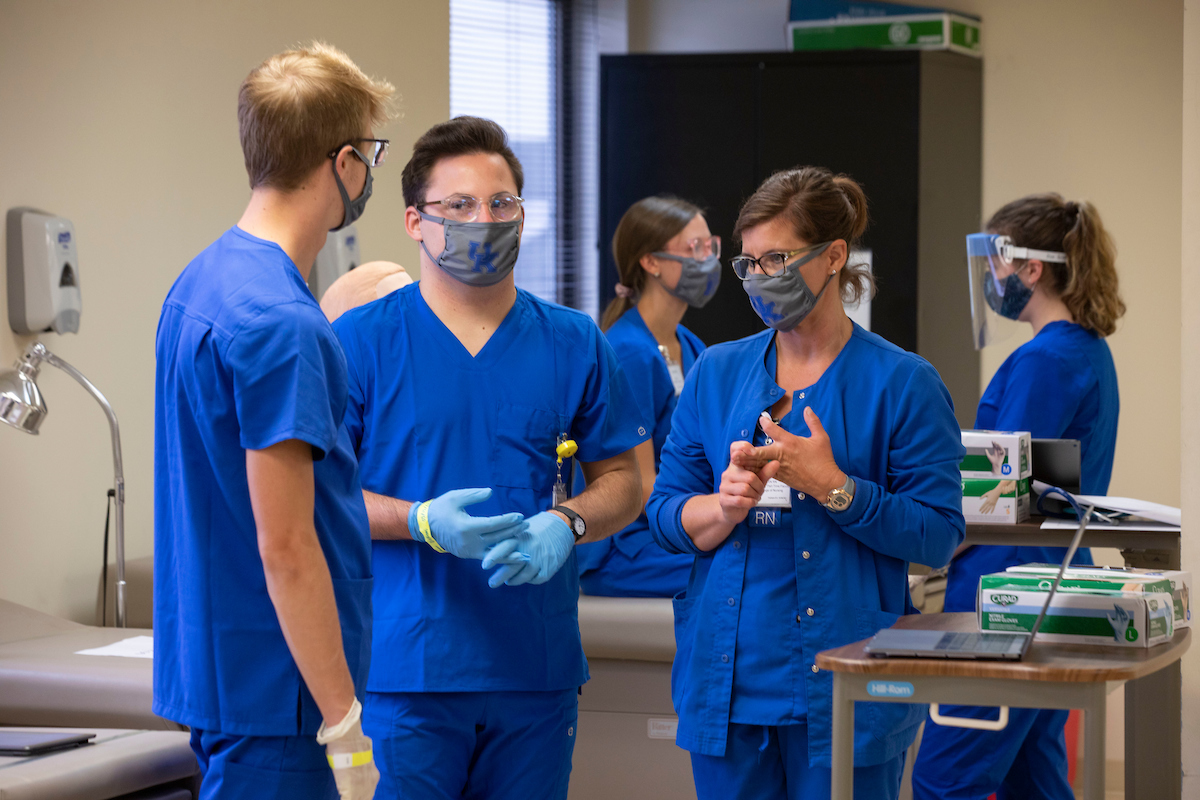 Why should I join?
IHRC students enjoy a host of benefits that make college easier both socially and academically.  Benefits include smaller class sizes, enhanced study groups, and a smaller community of motivated students with a dedicated team of live-in peer mentors. As a result, IHRC experience an enhanced sense of belonging that supports their success in and out of the classroom. 
The IHRC also creates a signature portfolio of "iRock" co-curricular events dedicated to healthcare and interprofessional learning. These events are typically hands-on in nature and are designed to help the students explore issues and careers in healthcare. IHRC students are expected to attend three iRock events per semester, though participants are welcome to attend more.
Examples of previous "iRock" signature events include:
Suture clinics, "First Aid Fridays," and "Build Your Skills" simulation clinics.
Speed mentoring with graduate and professional students.
Customized tours, panel discussions, and networking opportunities with the UK Healthcare Colleges.
Site visits to the Sports Medicine Research Institute, UK CHS Medical Laboratory Science Labs, UK Cadaver Lab, etc.
Community service opportunities with local organizations, schools, and nursing homes.
A series of IHRC connected courses enhance community and learning. The connected courses are required for all IHRC students unless they are transferring in duplicate credits. 
Fall
IHRC UK 101 or NUR 101 (1 credit) – an academic and UK campus orientation with a unique healthcare focus.
IHRC CIS 110/112 (3 credits) – part of the UK Core, this multimodal communication class is also customized for IHRC students. CIS 112 sections often include a service-learning component in a healthcare or healthcare-adjacent setting.
Spring
IHRC CIS 111 (3 credits) – this is the continuation of CIS 110 described above and will also be customized for IHRC students.
The IHRC is an active collaboration among the UK Healthcare Colleges: 
College of Dentistry, College of Medicine, College of Health Sciences, College of Nursing, College of Pharmacy, and College of Public Health.