CAFE Agriculture Community
Who is it for?
The CAFE LLP is open to all first-semester freshman at the university, specifically those with interests surrounding agriculture, food (from growing to digestion), and environment (from sustainability to natural resources).
Contact information: Rebecca Dobbs (rebecca.dobbs@uky.edu)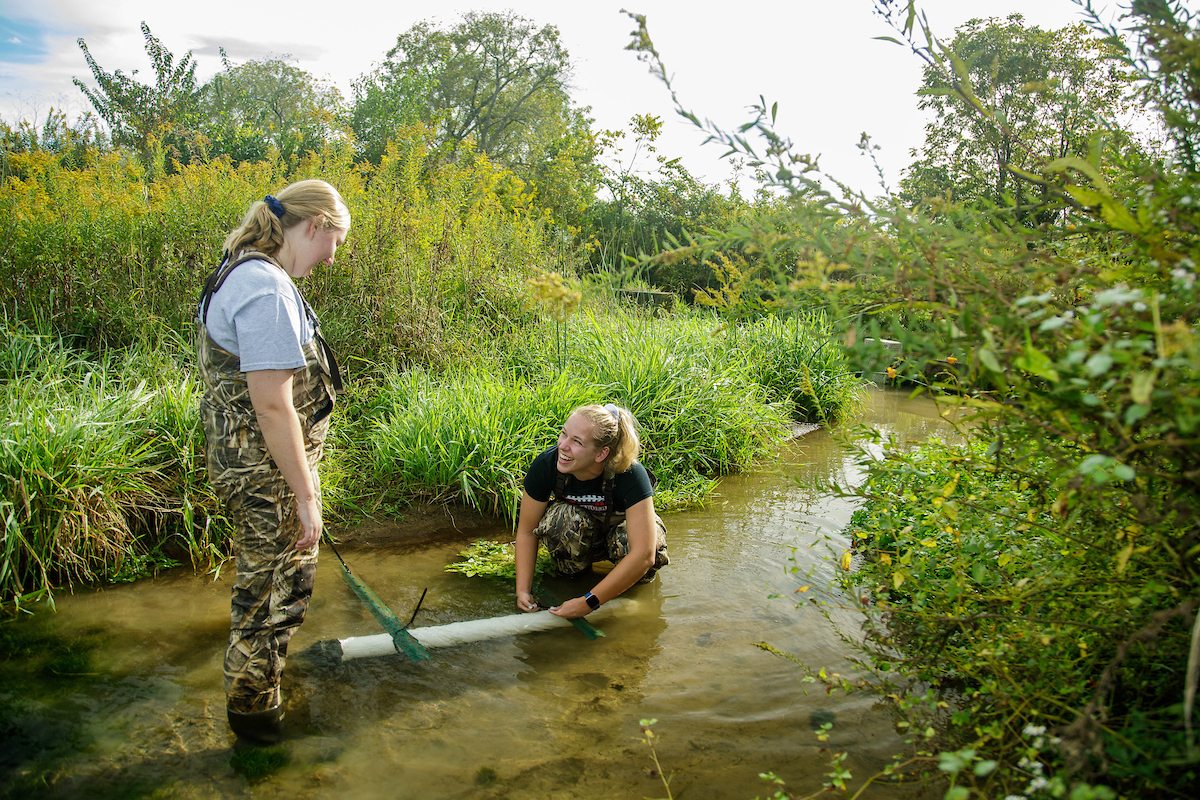 Why should I join?
Students who participate in the LLP will have early access to mentorship opportunities, along with opportunities to engage with their peers over the summer and as soon as they step foot on campus. Students will also have opportunities to attend LLP-only events, including trips to Lexington Legends games, BBQs at the college farm, community service projects, etc.
While all members of this first-year program will enjoy the same benefits and community, some events and projects will be specialized based upon students' personal preferences and career goals.
Depending on expressed interests, each student will join one of the following tracks:
Food and Health: for students interested in a broad understanding of food, from growing to digestion
Nature and Landscapes: for students interested in environmental and sustainability issues
Family and Community: for students interested in issues facing families, small businesses, and local tourism
Livestock and Equine: for students interested in work with domestic, large-breed animals
Students who live in the CAFE LLP are required to enroll in a corresponding section of AFE 100: Issues in Agriculture, Food and Environment. This is an introductory course requiring critical analysis of the major social, economic, political and scientific issues in agriculture and related disciplines.
In the spring semester, students may choose from a menu of connected courses organized by the LLP Director. The available courses will be relevant to students' interests and career goals.