First-Generation Scholars
Who is it for?
First-generation students (students whose parent or guardian has not received a four-year degree) that are eager to be a part of a supportive community that will assist them with their transition from high school into college life at the University of Kentucky.
Contact information: First-Generation Student Services (firstgeneration@uky.edu)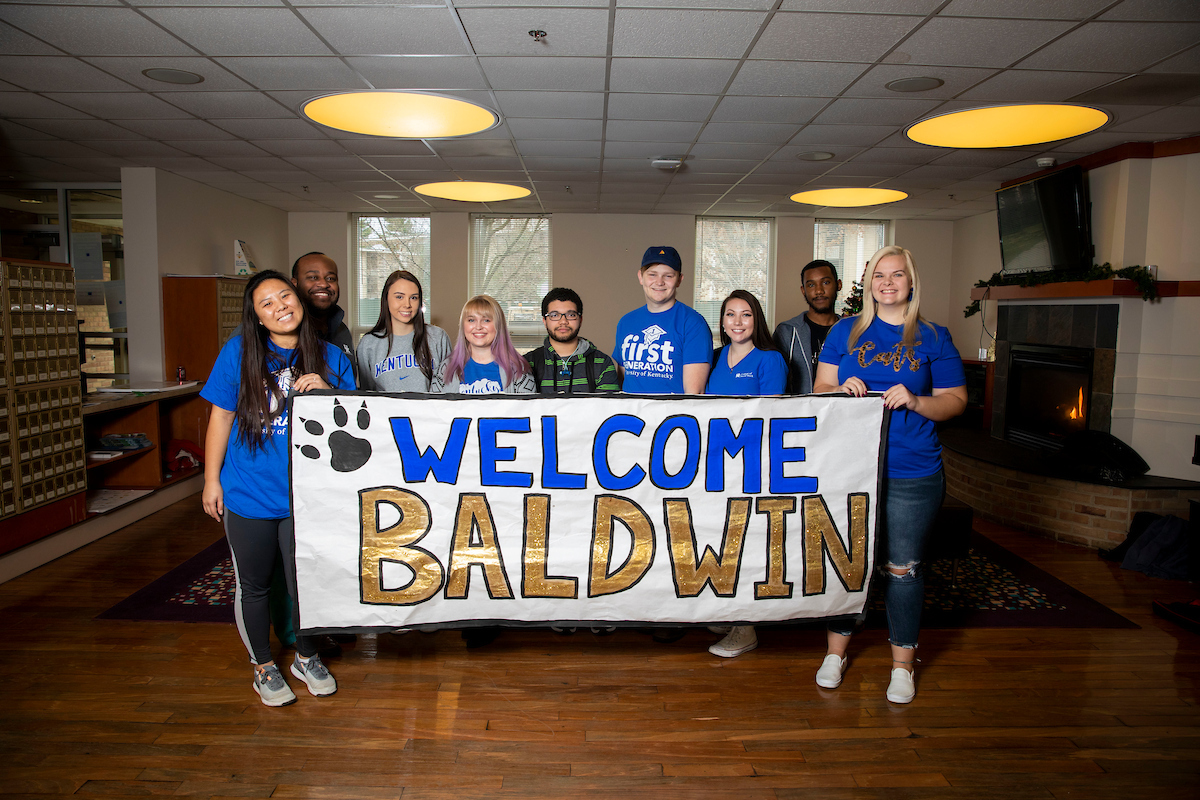 Why should I join?
The First-Generation Scholars Living Learning Program is a residential experience designed to support first-generation college students and assist them with their transition from high school into college life at UK. Academic success and enhanced sense of belonging are promoted through a connected course with their peers, increased faculty and staff interaction, as well as intentional programming efforts that include cultural enrichment experiences, social interactions and community service involvement.
First-Generation Scholars will have access to Peer Mentors who are students that have either previously lived in our community or are passionate about helping students navigate their Wildcat experience. As a member of the First-Generation Scholars, you will also have connections to programming, staff, and faculty that provide additional support to help guide you through your first semesters at UK.
All students in First-Generation Scholars have a connected course during the fall semester: UK 101 for first-year students and EXP 396 for students returning to the community.