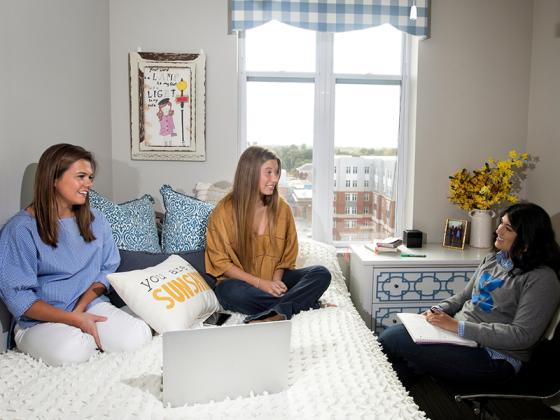 Living on campus is the not-so-secret key to success at UK. From rolling out of bed to get to that early class to convenient access to everything you need – 20+ dining locations, student support services, tutoring, study groups, hangouts with friends, campus events and UK Athletics events – the perks of living in the heart of Big Blue Nation are endless. Did we mention that students who live on campus tend to have higher GPAs and graduate on time?
Prospective Students
UK Campus Housing is more than a place to rest your head. It's your home and the place where you and your friends dream about what's possible. After all, your new home – your residence hall – was built specifically with you in mind. UK's living spaces were created and designed to foster connections, to spark conversations and to ignite your passions. Here, you will not only dream what's wildly possible, you will have the support to build what's possible.
Current/Returning Undergraduate Students
The not-so-secret key to academic success at UK is living on campus. On average, students who live on campus have higher GPAs than their classmates who live off campus – and are more likely to graduate on time. As a returning student, you also have the added benefit of choosing to live in specific buildings with room types available only to upperclassmen. Additional options include two-bedroom apartments; two-bedroom deluxe suites; and four-bedroom apartments.
Graduate Student and Family Housing
UK has several on-campus living facilities specifically designed for full-time student families, full-time single graduate and doctoral students, and full-time non-traditional students. All of the facilities are conveniently located and there are different floor plans available to choose from. Most communities come fully furnished and include utilities, cable and internet service. UK also has resources available to assist you in your search for off-campus living accommodations in Lexington. 
Your Guide to Living and Dining on Campus
Wildcat Living: The Guide to Living and Dining on Campus provides a condensed overview of room types, dining options, the Living Learning Program and details about the housing application process.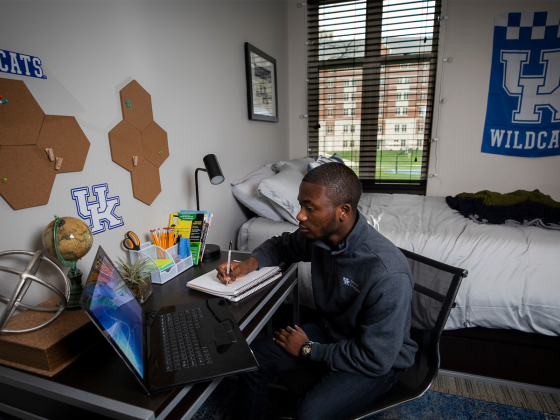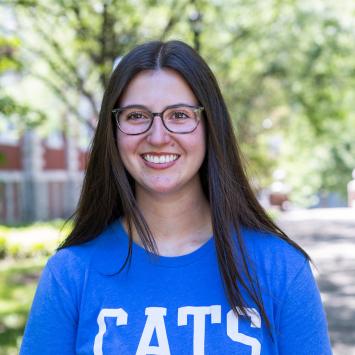 I think that's something that surprises the students the most about coming to campus is just how much like home it feels right away. Home will always be home for me, of course, but Lexington has become my second home. I would definitely call Lexington and campus my second home.