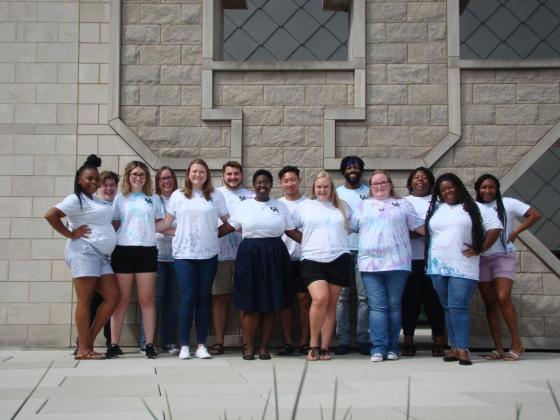 The Resident Director is one of the most important parts of our Residence Life staff, providing leadership for staff and students in an undergraduate residence hall. RDs oversee the total operation of the hall, supervise an Assistant Resident Director, Resident Advisors, and front desk staff.
How to Apply
To apply for a Resident Director position, follow these three steps:
https://ukjobs.uky.edu/ and click on "Staff."
Search for the job title "Resident Director."
Follow the instructions for submitting a UK Online Application. Be sure to attach a letter of application and resume.
Upon offer of employment, successful applicants must undergo a national background check as required by UK Human Resources.
For more information, contact Lisa Lockman, Assistant Director at (859) 257-4783 or lisa.lockman@uky.edu or Kenyatta Jeter, Associate Director at (859) 323-3246 or kenyatta.jeter@uky.edu.