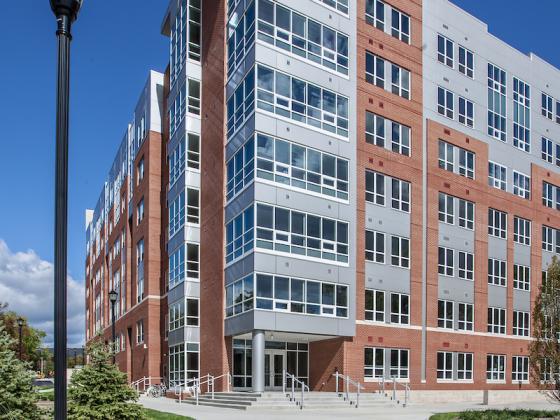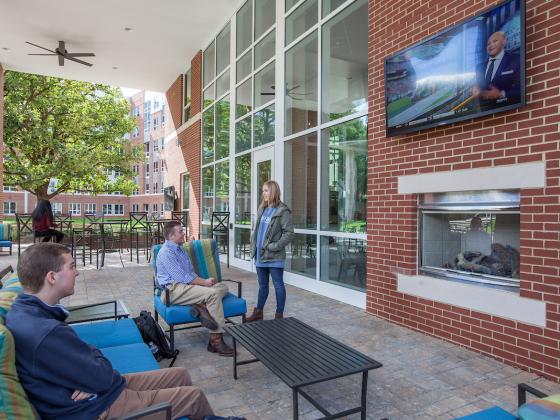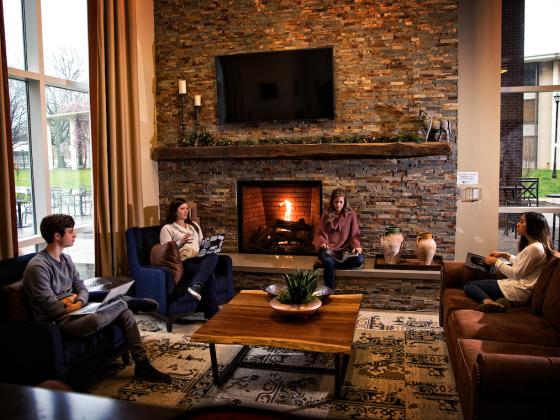 University Flats - Undergraduate
Opened in 2017, University Flats has two wings. One is home to our graduate, professional and postdoctoral students, and the other for undergraduate students of sophomore standing or higher. The undergraduate wing offers two-bedroom and four-bedroom apartments. Both styles include individual bedrooms, a washer and dryer in the unit, a full kitchen with stainless steel appliances and a fully-furnished living room. UFlats blends on-campus conveniences with privacy and comfort.
Hall Information
Address & Policies
Area of Campus:

Central Campus

Visitation Policy:

24/7

Capacity:

771 Residents, 7 Floors

Co-ed

This hall is open during breaks.

Residents will have an additional "break housing fee" applied each semester; visit the go.uky.edu/HousingRates page for details. Visit the Academic calendar for dates of academic recesses.
Mailing Address:
(all mailing services including U.S. Postal Service, UPS, FedEx, etc.)
[student name]
1160 University Drive
[room number] University Flats
University of Kentucky
Lexington, KY 40526-0677
Amenities
24/7 staffed front desk
Air-conditioned
Full extra-long (80" x 52" x 8.5") Tempur-Pedic® mattress
Fully furnished bedroom with moveable furniture: 4-drawer dresser, desk, desk chair, and built-in closet for each student
Granite countertops
Carpeting in bedrooms
High-speed wired and wireless internet access
Digital cable
Study rooms on each floor
Recreation rooms
Laundry facilities (washer/dryer in unit)
Covered bike parking
Refrigerator, microwave and full kitchen provided
Meal plans are not required in University Flats
Rooms Offered
Individual bedroom, semi-private bathroom, granite countertops, living room, washer/dryer and full kitchen.
Full-size XL beds.
Rates:
$5,634 per semester
Individual bedroom, 2 semi-private bathrooms, granite countertops, living room, washer/dryer and full kitchen.
Full-size XL beds.
Rates:
$5,533 per semester