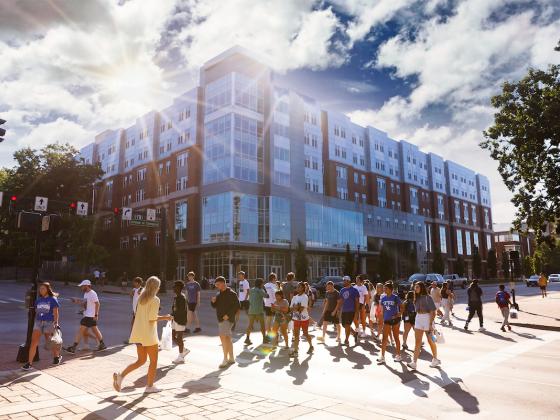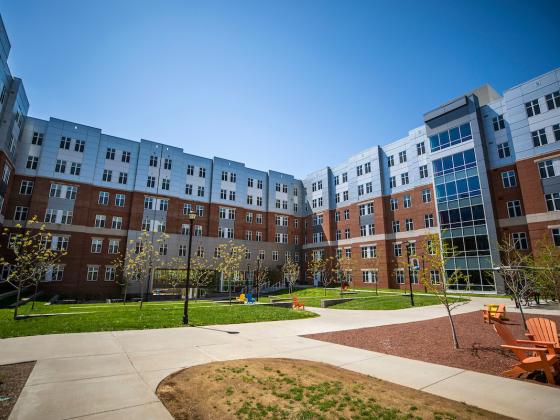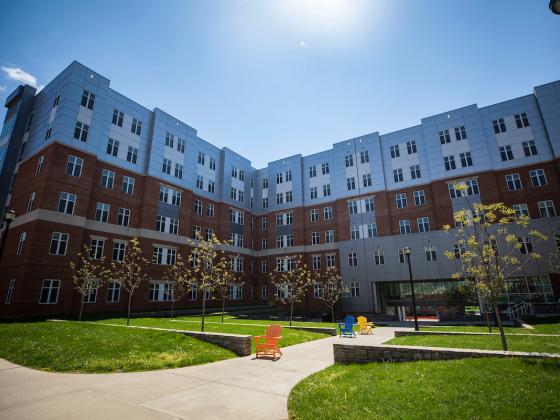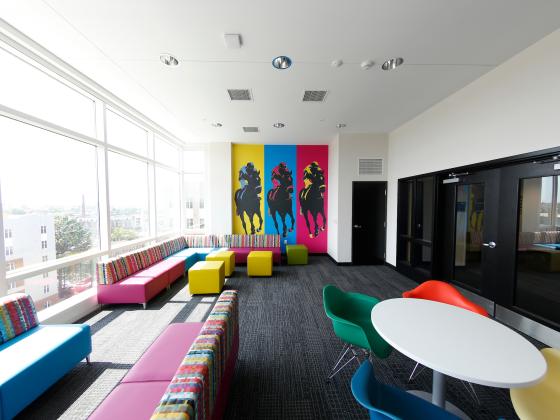 Opened in 2016, Holmes Hall is named after Sarah Bennett Holmes, UK's dean of women from 1942-1957.
Holmes Hall houses the Creative Arts Residential College Community and Leadership and Service Community
Hall Information
Address & Policies
Area of Campus:

North Campus

Visitation Policy:

24/7

Capacity:

645 Residents, 7 Floors

Co-ed

This hall is not open during breaks.
Mailing Address:
(all mailing services including U.S. Postal Service, UPS, FedEx, etc.)
[student name]
111 Ave of Champions
[room number] Holmes Hall
University of Kentucky
Lexington, KY 40526-0462
Physical Address:
(for directions/GPS)
111 Ave of Champions
Lexington, KY 40526-0462
Front desk phone:  402-2780
Amenities
24/7 staffed front desk
Air-conditioned
Full extra-long (80" x 52" x 8.5") Tempur-Pedic® mattress
Fully furnished bedroom with moveable furniture: 4-drawer dresser, desk, desk chair, and built-in closet for each student
Granite countertops
Carpeting in bedrooms
High-speed wired and wireless internet access
Digital cable
Study rooms on each floor
Recreation room
Community kitchen
Laundry facilities ($1.50 to wash & $1.50 to dry)
Covered bike parking
Refrigerator and microwave combination provided
Nearby
Holmes Hall is located in North Campus and is near the Gatton Student Center, the University of Kentucky Bookstore, The Study and downtown Lexington.
Rooms Offered
Individual bedroom, semi-private bathroom, granite countertops.
Full-size XL beds.
Rates:
$4,982 per semester