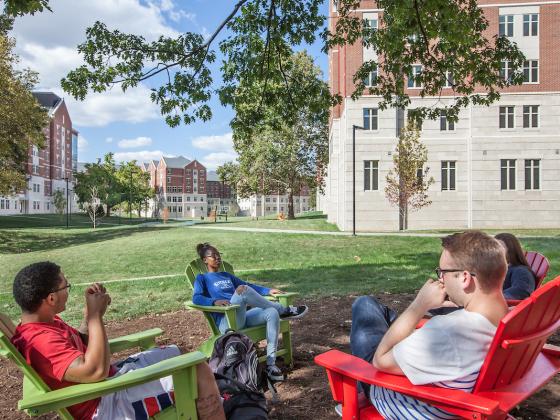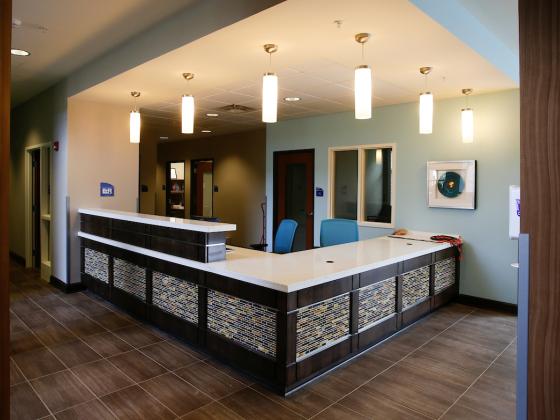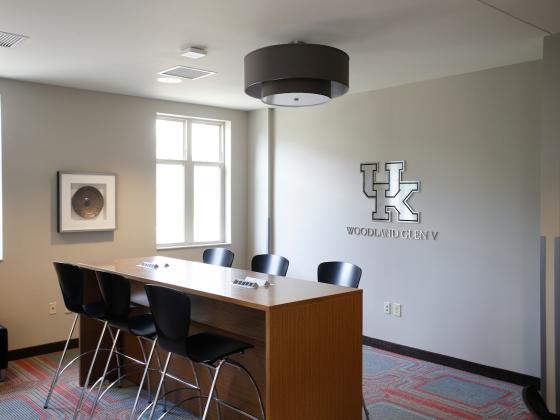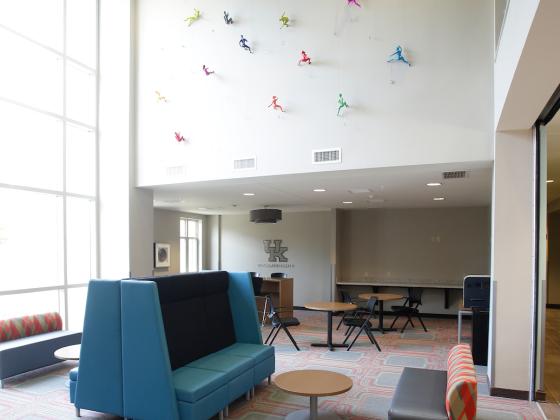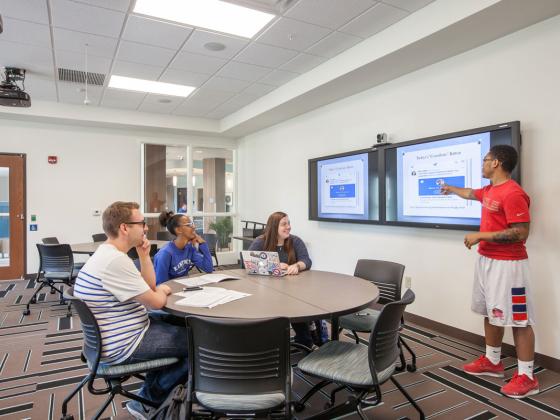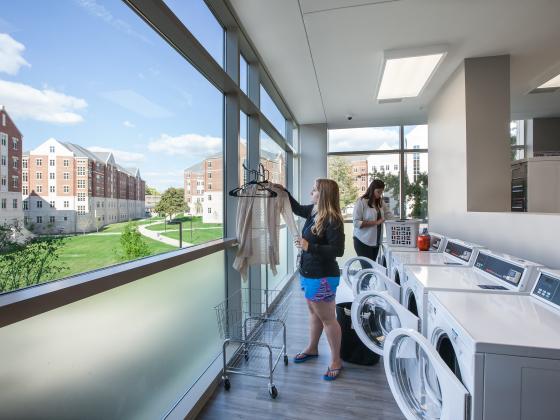 Opened in 2015, Woodland Glen V is located within central campus on the site of Cooperstown (originally Cooper Village), named for Thomas P. Cooper, a former dean of the UK College of Agriculture. Cooper Village originated in 1945 as a "G.I. City" consisting of 324 prefabricated housing units for married veterans. The prefabricated units were eventually removed and replaced in 1956 by seven graduate and family apartment buildings.
Woodland Glen V houses the Interprofessional Healthcare Residential College (IHRC) Community.
Hall Information
Address & Policies
Area of Campus:

Central Campus

Visitation Policy:

24/7

Capacity:

250 Residents, 5 Floors

Co-ed

This hall is not open during breaks.
Mailing Address:
(all mailing services including U.S. Postal Service, UPS, FedEx, etc.)
[student name]
693 Sports Center Drive
[room number] Woodland Glen V
University of Kentucky
Lexington, KY 40526-0188
Amenities
24/7 staffed front desk
Air-conditioned
Full extra-long (80" x 52" x 8.5") Tempur-Pedic® mattress
Fully furnished bedroom with moveable furniture: 4-drawer dresser, desk, desk chair, and built-in closet for each student
Granite countertops
Carpeting in bedrooms
High-speed wired and wireless internet access
Digital cable
Study rooms on each floor
Recreation room
Community kitchen
Laundry facilities ($1.50 to wash & $1.50 to dry)
Covered bike parking
Refrigerator and microwave combination provided
Nearby
Woodland Glen V is located in Central Campus and is near The 90, William T. Young Library, the Johnson Center and many athletic facilities.
Rooms Offered
Individual bedroom, semi-private bathroom, granite countertops.
Full-size XL beds.
Rates:
$4,982 per semester